Katie Goodman's Broad Comedy
« Back to Events
This event has passed.
Event:

Katie Goodman's Broad Comedy

Date:

November 9, 2013

Category:

Updated:

September 4, 2013
Katie Goodman's Broad Comedy
Saturday, November 9, 8:00 p.m.
Tickets: 
$36 regular, $45 premium. Members save 10-20%
.

FREE RAFFLE! All ticket holders who attend will be entered for a chance to win one of four gift certificates to Stowe Kitchen Bath & Linens! GET YOUR TICKETS TODAY!
"Katie Goodman brought down the house … Brilliant!"       –Comedy Central
A rockin', somewhat raunchy, date night or GNO. Tearing it up from New York to L.A., from Caroline's Comedy Club On Broadway to Showtime's comedy series The Green Room with Paul Provenza, Katie Goodman performs high-energy, in-your-face, irreverent musical satire and sketch comedy from an uncensored mind. Come on in. Make yourself at home. Unless you're Glenn Beck! Mature themes and language. No one under 18 years old will be admitted.
– REVIEWS –
"Hilarious!" –Boston Herald
"Finally, someone said what we were thinking." -The Huffington Post
"On par not just with any woman in modern comedy, not just with any music act in modern comedy but, categorically on par with anyone working the current comedy scene… Impressive. …Magnificent." -Dylan Brody, Punchline Magazine
"Exuberant! Colossal entertainment value, induced by the joyously vulgar, smart writing and skillfully executed showmanship. Katie Goodman is a multi-talented, femme-extraordinaire!" –Los Angeles Examiner
"The incredible Katie Goodman had the audience screaming." -Hollywood Today
"Rivals Flight of the Conchords." -Newcastle Journal
Check out Katie in Action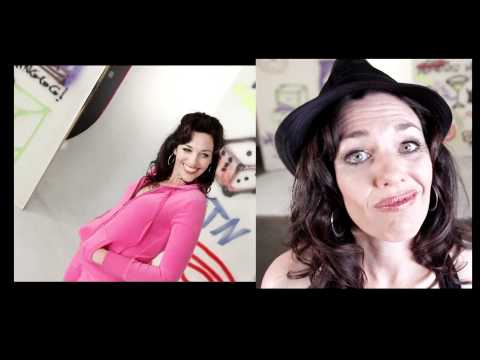 Girls Night Out Fundraiser
Due to some scheduling conflicts, the Girls Night Out Fundraiser that was to be held before Katie Goodman's performance has postponed to a later time (to be announced). Katie Goodman's Broad Comedy show is still happening at 8pm – great seats are available so tell your friends! Please check our website for an upcoming online holiday auction to help support local students in the performing arts.