Nearly Lear – Susanna Hamnett — Thursday, April 10 at 10:00 a.m.
« Back to Events
This event has passed.
Event:

Nearly Lear – Susanna Hamnett — Thursday, April 10 at 10:00 a.m.

Date:

April 10, 2014 10:00 am

Category:

Updated:

February 26, 2014
Nearly Lear  – Susanna Hamnett
Thursday, April 10, 10:00 a.m.
Tickets: $20 Regular, $12 Senior*, $8 student/homeschool* (with valid ID)
Family 4-Pack Tickets: $32; extra tickets $8
 - great savings on 4 or more tickets!
2012 International Performing Arts for Youth  (IPAY) Victor Award for Outstanding Production
'More wit, mischief and sheer playfulness than you can legally pack into 80 minutes of live theatre!'
– Aberdeen Press and Journal
A one-woman tour-de-force, actress and clown Susanna Hamnett relates the great and tragic story of King Lear from the personal perspective of the king's fool, Norris. Braving the most savage storm in English literature with breathtaking hilarity and heartache, she honors the Bard's beautiful language while simultaneously upending expectations of what a Shakespearean play "should" be. Profound, accessible, and fun, the show's exuberant storytelling, music, and projected film take young audiences firmly into the heart of the masterpiece, rendering it as poignant as always—but also mischievous, tender and achingly funny!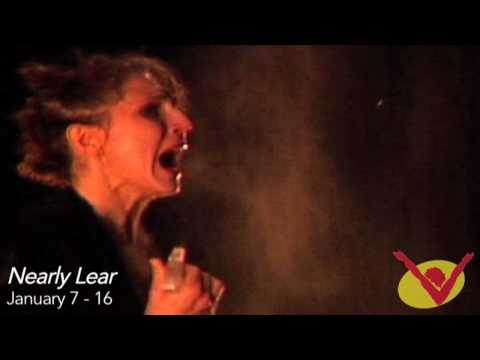 Presented in collaboration with the Flynn Center for the Performing Arts